Corporate Golf has shopped the entire industry for gifts that will please everyone from the non-golfing spectator to the most avid golf fan. We found dozens of useful gifts and keepsakes for corporate hospitality guests or resort meeting attendees, for tournament volunteers and sponsors, or to award as tournament prizes. Each of Corporate Golf's gift suggestions below can be customized with your company or event logo.

Please also see our other pages for player gifts for golf tournaments and outings -- we've got tons of options in golf headwear, golf accessories, golf watches, tournament gift sets, golf equipment (and logo balls!), golf shirts, windshirts and other apparel.


Get off to a great start -- or leave a great impression -- with unique custom invitations and "thank you" cards. Corporate Golf has several great options, including: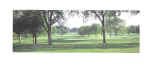 Mini-lithographs of beautiful golf holes that become great invitations or thank you notes when we add an onionskin overlay with your custom logo and copy, and a custom-sized mailing envelope. The collection includes scenic holes from dozens of Tour venues and famous resorts. Large framed lithographs from the same collection also make guest gifts or tournament prizes.
Custom-imprinted golf boxes and tins


Corporate Golf has gifts and gift sets that can be presented in cardboard and wooden boxes and tins that may be imprinted with not just your custom logo, but also your invitation copy or note of thanks. Among the golf accessories that can be so boxed are divot tools, cap clips and clip-on watches. Please note: the gift set in the tin shown right is no longer available - but it made a great invitation, and got a terrific positive response - just as any boxed set currently available will!
The guests at your corporate hospitality tent or viewers at your celebrity or pro-am fundraiser tournament will love Corporate Golf's spectator gifts:


Folding Sport Seats provide a comfortable perch for viewers - and a great showcase for your logo. Left: the super-lightweight Quik-E-Seat™ with built-in carry strap is great for watching the kids' soccer games once the tournament's over! Right: the Everywhere Chair™ self-adjusts for hillside seating.
Your guests can see the fairway action clearly with Compact Binoculars from Bushnell; or they can peer over the crowd in front with military-quality Sportscope Periscopes from the Mickelson Group.


Right: Bushnell's folding compact 8X21 power binoculars have a convenient neck strap, and come in a carrying case that can have your custom logo.



Left: Sportscopes in use at a golf tournament. Your custom logo can be silk-screened on the Sportscope's case.


Custom logo photo frames will be especially appreciated when you photograph guests, meeting attendees, tournament players, sponsors, or volunteers at your event. Corporate Golf has a wide selection of high-quality wood, tarnish-proof silver, and fine leather frames in a variety of sizes.


Fine timepieces and leather accessories.
Whether or not they play golf, your guests or sponsors will appreciate fine watches or leather accessories with your custom logo from any of Corporate Golf's extraordinary brands.
Golf books and games. Corporate Golf's selection of coffee-table books of golf photos, electronic golf games or card games will please golfers and non-golfers alike. (Not to mention help them pass the time if there's a rain delay!)
Corporate Golf's awards and prizes do more than sit on a shelf collecting dust - and putting them in use makes a more subtle statement of the golfer's skill than displaying a trophy. A few of our suggestions:


Desk clocks with custom-engraved plates, like the beautiful sloped crystal and rectangular mineral glass Movado Museum dial clocks shown right.




Engraved serving ware. Corporate Golf offers beautiful custom-engraved serving ware, golf-themed or not, in silver, sandcast aluminum, or etched crystal.

Golf art with an engraved plaque. Any golf fan would love a beautifully framed picture to hang at home or the office. Corporate Golf's art selection is from famed golf artists like Patrick Drickey, Tom Lynch, Noble Powell, and B.J.S. Turner.
For those who prefer more traditional awards, we also offer crystal cups, bowls, vases, plaques and obelisks, most of which can be custom-etched for the winners of your tournament.

Golf Equipment. Most serious golfers would much rather have a new golf bag or putter than another award - and, no matter how well you handicap your tournament, good golfers who've won other tournaments are likely to be the winners of your tournament. Corporate Golf has bags, putters, and other golf equipment from TaylorMade, Callaway and other leading brands. You can even have custom putters or custom-embroidered golf bags to recognize your winners. The minimums for embroidering or imprinting your tournament logo and a message like "first place winner" are as low as 8 pieces (or two teams of four players, net and gross!). Please see our Golf Equipment page, or just call us at (910) 215-0632 for more information.

These are just a few suggestions! Corporate Golf's selection also includes wooden golf ball racks and display cabinets, stash or music boxes decorated with golf art or sculpture, crystal bowls, vases, or decanters, and many other gift items. All can be engraved, etched, etc. with your logo, and many can be personalized for winners. Our lifestyle accessories also make great gifts for tournament sponsors or volunteers, resort meeting attendees, or guests at your corporate hospitality tent at pro Tour events.

Please call us at (910) 215-0632 for ideas, or see our other pages:
[ Golf & Corporate Apparel ] [ Golf Headwear ] [ Golf Accessories ] [ Tournament Gift Boxes ] [ Gifts & Awards ] [ Lifestyle Accessories ] [ Golf Equipment ]
[ Home ] [ Golf Products ] [ Specials ] [ Event Services ] [ About Corporate Golf ] [ Search ] [ Links ] [ Site Map ]
Copyright © Corporate Golf 1997 - 2010. All rights reserved.
Last modified: June 19, 2013
Names, logos and images of our suppliers are their proprietary material, used by permission.