Golf Event Services

Images on this page ©Stonehouse Golf. Used by permission.
Copyright© Corporate Golf 1997 - 2014. All rights reserved
This site last updated 09/03/2014
Corporate Golf:
(910) 215-0632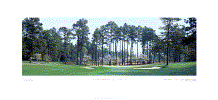 The Pinehurst, NC/Sandhills area is well-known the "Home of American Golf". The readers of Golf Digest ranked it #3 (in the world!) as their top choice of golf destinations overall, and rated the quality of the golf the best in the USA. There's no better place to hold a client appreciation golf tournament or incentive award trip for golf-lovers.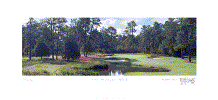 And with not one, but two historic resorts (and some lesser-known gems) with excellent business meeting facilities, fine food, a friendly, safe atmosphere, and world-class Southern hospitality, it's also an ideal site for meetings, conferences, seminars, and other business events.
Since it's also the home of Corporate Golf, we're intimately familiar with the area's resort hotels, event venues, restaurants - and, of course, its golf courses. And uniquely qualified to assist you with the planning and execution of your event with our destination management services. Corporate Golf can:
Assist with the selection of your host resort/hotel
Coordinate the booking of accommodations, meeting space and F&B
Coordinate off-site dinners and other events
Arrange for airport and local transportation, both group and individual
Coordinate activities for non-golfers
And naturally, make the arrangements for and manage a first-class golf tournament or outing that your guests will long remember as the best ever!
Give us a call today!
Corporate Golf:
(910) 215-0632
[ Up ] [ Celebrities & Clinics ] [ Destination Management ]
[ Home ] [ Golf Products ] [ Specials ] [ Event Services ] [ About Corporate Golf ] [ Search ] [ Links ] [ Site Map ]
Corporate Golf:
(910) 215-0632
Copyright © 1997 - 2014 Corporate Golf. All Rights Reserved.
Last modified: September 03, 2014